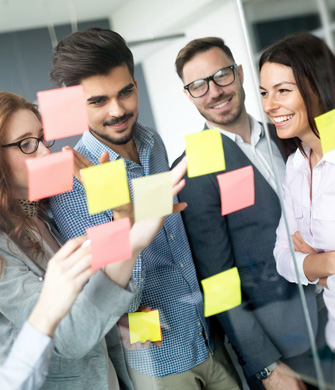 PPC Stands for pay-per-click, an internet marketing module in which advertisement of products & services is done online on platforms like Google. Pay-per-click ads are run to promote products & services or sell them organically. It allows the advertiser to bid for the placement of ads in a search engine when some search for the sponsored keyword. The advertiser or the publisher needs to pay a certain amount to the search engine when its ads are clicked.

PPC comes with huge benefits like providing quality traffic to your website. Increase the sale margin of your business & give high conversation leads. Google ads are the single most popular advertising system in the world which deliver effective results by using proper match types like the exact, phrase, broad, and modified broad.

We in EXSITEMENT Run Pay Per Click Ads that give you appropriate traffic & high conversation lead. Your PPC Campaign is built with keyword research as Keywords decide how effective your ads are gonna be. By using proper match type & checking the quality score of ads we run ads for suitable output.
Benefits of Website Development
Let's make something great together and let your brand shine
Doing great products for good people
We build sunny warm-toned optimistic brands. Life's too short for dull businesses. Experienced with different poles which can be helpful at different stages of the projects.