A business always advertises & represents itself in a specific color, brandmark(Logo), or in print publication ways. These all factors are created in visual ways to communicate with the market audience with the help of graphic design. Whether you own a small-scale business or a coreparate you can never neglect the benefits of graphic design for your business.
Graphic designing is the most aesthetic way this is used in every phase of business-like in website designing, Logo designing, Signage designing, Brochure & pamphlets designing, and other designing factors.
This blog gives you core information on how graphic design benefits your business in long term
1. What is graphic designing?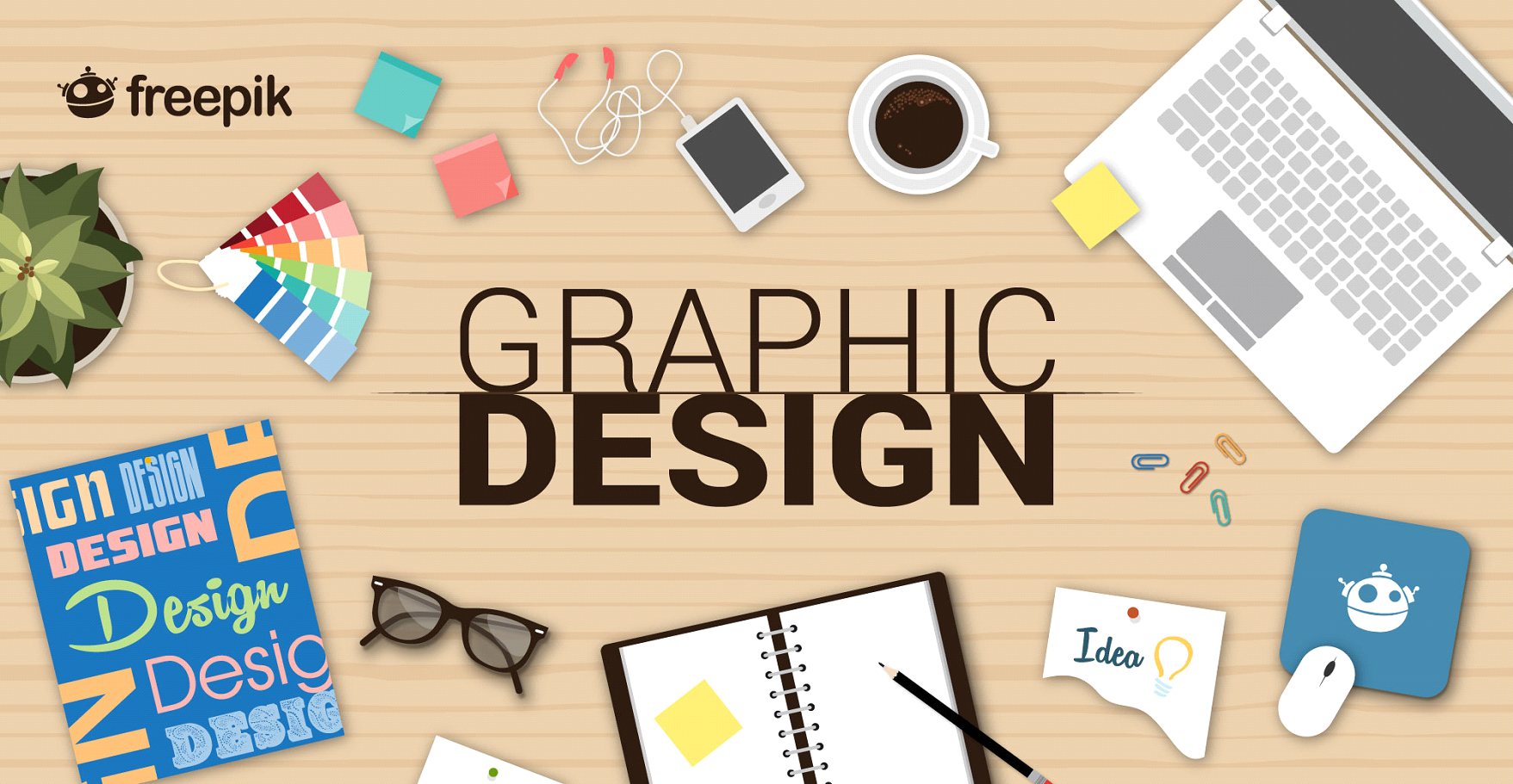 According to
Exsitement a Graphic designing agency in Navi Mumbai & Mumbai,
graphic design is visual art that is created by expert & professional graphic designers to represent the brand most attractively and aesthetically. Graphic Design is a process where business ideas & thoughts are blends in typography, color, design & style. The major role of graphic design is to indicate & communicate with people through its visual design eg- A logo design communicates with the market audience & represents your business brand mark. With graphic design, you can make the best first impression on your prospective clients.
In general, good design has simplified the ability to describe your message to the audience & fetch their interest towards your business.Effective graphic design ideas permit your customers to choose you over your competitor. The graphics or illustration on your local signage, website, social media or mobile app is always noticed first & built strong brand recognition amongst the customer.
A well-designed graphic, icon, illustration, images & vectors help your business to create a professional impact on customers. Graphic design not only helps to represent your visual identification but helps you to achieve your social media goals and targets with attractive image posts, video posts. In every small business product package design is the base to sell & advertise it, with creative graphic design you can create your package design which lets your product stand unique on the product shelf.
The more your business explores its graphic designing techniques & creative ideas the more your business would be explored in the market.
Graphic design services
can be customized as per requirement like
stationery designing
,
brochure & flyers designing
, and other effective designing services. With an artistic design, a blogger can use images and infographics in a blog that makes clear understanding to its customers.
2. Visual communication Graphic Design
Graphic design uses visual components to display the brand, its products & services in the most creative ways. When it comes to advertising & promoting a business to market audience graphic designing is the most beneficial method, when people set the marketing strategies they set goals & targets to achieve it.
These targets may differ from online paid ads to visual reflection & creative design that is by using graphic design implementation in magazine designing, brochure designing, pamphlets designing, flyer designing.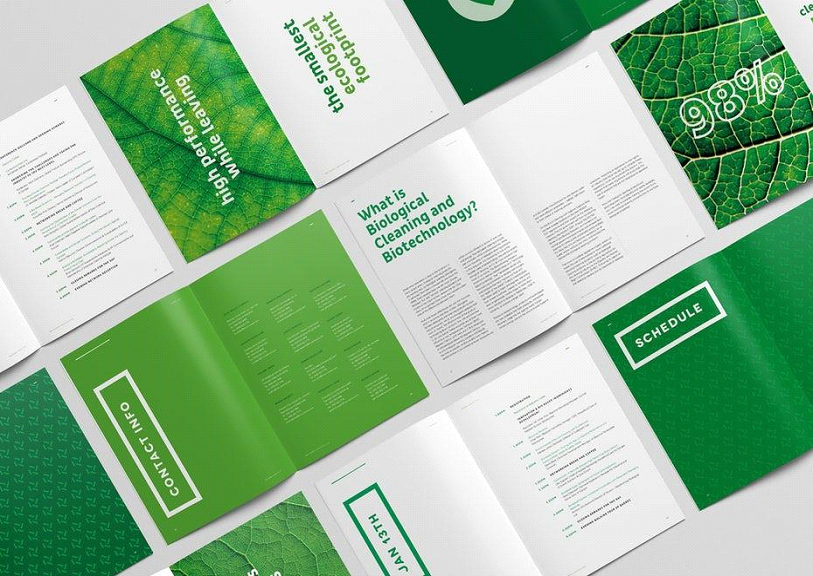 A
brochure
is an informative document designed by a business to showcase its products & services effectively. With brochure designing, you can use multiple pages to design your informative brochure.
These brochures are initially created to fetch the audience's interest in business products & services. Brochure designing is the oldest trick used by business entities to promote their business to the local audience. It can be designed in various types like
double-fold brochures
, trio-fold brochures, etc.
A brochure serves as a proper introduction if distributed properly to the audience. It is an enlightening article that can be folded into a template, pamphlet, or leaflet which gets customized in various shapes, sizes, colors & typography
A
flyer
is a form of paper advertisement design for the promotion of your company's product & services. By keeping a simple layout and attractive design a business flyer can reach a huge audience. Flyer basically appears in a single sheet creative document that can not be folded into various sheets.
Both Brochure & Flyer can be designed to promote business and increase customer engagement towards business. This advertisement is the most traditional & effective type of advertisement. With brochure & flyer design you can attract your audience & uplift your brand identity.
3. Product Packaging Graphic Design
Package Design
is a term that encompasses design, color, typography to create product packaging design. With package design, you can create a beautiful product wrapper for your business product & promote it in the market. Without package design, the product has no identification and cannot be sold in the market. So package design is an effective marketing tool that needs to be designed for promoting business products & services.
Packaging comes with benefits such as it promotes & displays the product aesthetically and makes it stand out in the competitive market. If package design is well-designed it mainly helps customers to make a purchase decision. Product packaging can go a long way in putting your product into the hands of buyers. Displaying appropriate details in packages helps to reach consumer expectations & give customer satisfaction.
Package design not only helps to give a visual look to the package but also helps to earn the credibility of customers with essential details on product package design. Your product should always highlight the product promise statement of your brand at the top of the package to grab the attention of the customers.
4. Business stationery Graphic Design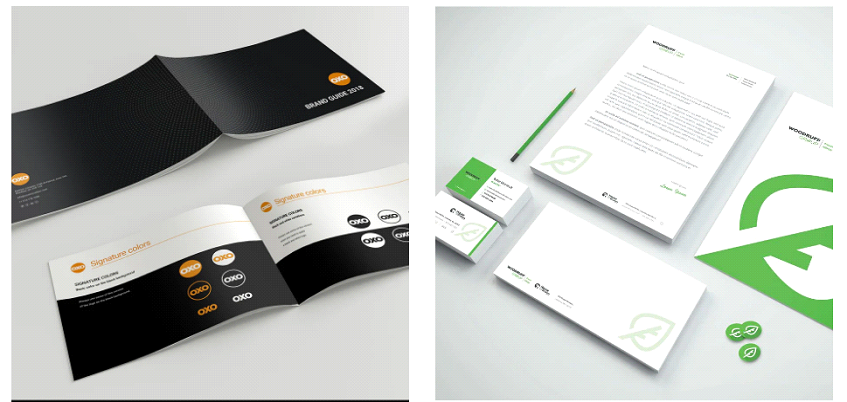 Business stationery includes the terms like business cards, envelopes, letterheads & customized promotional T-shirts & other business accessories. These are all small key elements that play a vital role in running a business. Using stationery design makes your business look more professional and credible.
This stationery design can be customized in different fonts, colors, graphics to represent its brand most beautifully. Using well-crafted business stationery you can earn the credibility & trust of the customer in the company. Having your brand mark on a business card, envelopes, and letterhead can help customers to interact with you more effectively. Business stationery not only earns trust but also works as an effective marketing strategy that promotes business
A Business card speaks about personal roles & their identification in the company. They are meant to attract a prestigious audience & also play a vital role in meetings, conferences.
A visiting card is an effective marketing tool for sales as it formally introduces a person.
 Letterhead is considered to be the formal method of communication between two companies or persons. As your letterhead is opened it firstly reflects the business logo & leave's a memorable impact on your customer & differentiates you from your competitors in the market.
When your company logo is added to your business apparel, it not only develops loyalty or accountability but also shows team spirit and recognition of the brand. It adapts professionalism & generates trust in the customer's minds.
Envelopes
are used to send a particular message that makes your business work professionally. By customizing your business envelopes you get easy to identify your business from the stack of business messages.
It is designed simply by applying the business logo with its tagline on a sheet but is a huge marketing tool that helps in brand recognition.
5. Brand Mark Graphic Design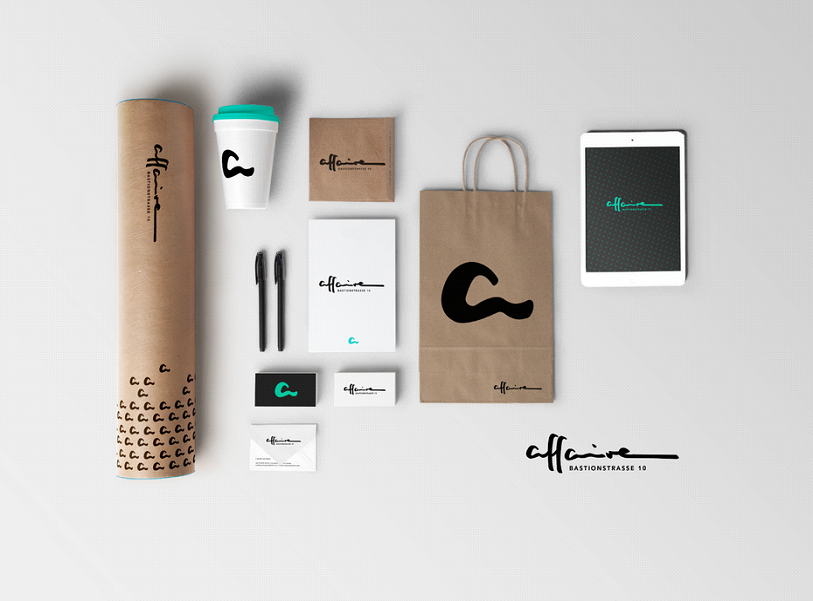 A brand mark or logo design is a graphic representation of your brand name. It's a graphic art mainly blended using font, graphics, icon, font & color. The logo is a visual art of a brand that is presented beautifully to attract customers.
Logo can be crafted everywhere & where it's required like website, social media platform, business stationery, business signboards, or signages. Without a perfect logo, your business won't be able to introduce itself in the market. Logo design is a point of introduction of the company to its customers, it's a recognition point of business in the competitive market. When you walk by street you see many shops and grocery stores but you walk into a store from where you need to purchase the item. This is possible with the unique logo design that a business has on its signage.
With a logo, you can even sell your product & services in the market as your product has the ownership of the product with a logo on it. Logo too can be crafted in various forms like Word Mark which is the simplest form of the logo designed by using words & text, Letter Mark which is also known as a monogram logo which is a typography-based logo that contains letters, usually an initial letter of the brand name, Brand Mark also called a pictorial mark, which contains no text but only icon; it's basically an icon-based logo, Combination Mark is a logo made with a combination of text, image, or icon. It's also called an iconic logotype. & Emblem involves both text symbols but in this case, the text appears inside the symbols.
So a logo can be designed in multiple ways to represent your brand identity to numerous customers both globally & locally. You can have a custom logo design for your business with Exsitement logo designing services in navi mumbai & mumbai.
6. Sign Board & Banner Graphic Design
Design is the base of this creative world. Every small thing needs design. So when it comes to establishing a business, implementation of the design is too required whether it may be a website or social media or any other business product it requires. In the same way, your business signage and banners require a design & ideas to promote business. Signages & roll-up banners may be the first part of the introduction for your offline customer or local customers.
With graphic design, you can design beautiful & engaging signage design & manufacture it. Rollup standee, flex boards too can be designed & manufactured with graphic design. Designing your signage & rollup standees can give you long-term benefits and grow your business more effectively.
7. Social Media Graphic Design
Social media is the most important & growing factor in today's growing business. Social media is a platform where there are immense traffic & growth factors of the business. People promote their business, services & products using social media by interacting with customers & clients. But the question arrives: how would you promote business on social media?
You can promote business online on social media by sharing attractive image posts, video posts using the graphic designing technique.
By using graphic design you can design unique & engaging social media posts & promote your business on social media platforms like Instagram, Facebook, Twitter, and other social media platforms. You can avail Exsitement graphic design services to design your appealing social media post.
8. Custom website design by Graphic Design
Website is always the first interface of your business to its ideal customer.
You should always design your website in a way that should be attractive & pleasant for its viewers to interact with your website. With graphic design, you can design the best layout of your business website & develop it for the promotion of your business.
The website layout is the pattern that describes the structure of your website that is designed with the help of a graphic designer. With a creative website layout, you can scale your information & data on the website in a way that your user finds it attractive to navigate.
With an attractive website layout, the web developer can develop a website that keeps information on your business products & services. With thoughtful and creative ideas , a graphic designer can design the best interface of the business. A good website design can keep the customer on the website and increase customer engagement for the business.
I hope it's clear how graphic design techniques & implementation can benefit your business for the long term & establish it uniquely in comparison to competitors in the market. Graphic design drags the attention of customers towards a business and keeps them engaging with the business & its product. You can implement graphic designing techniques on your website, social media, signages and benefit your business for the long term. Graphic designing services like business stationery, Package designing, Brochure designing can set marketing strategy & achieve business goals. You can avail Exsitement graphic designing services to achieve your aim & represent your business aesthetically.
To get more information or avail of other Exsitement services like mobile app development, website development, web application development, digital marketing OR promotional products.
CONTACT US TODAY! and get your QUOTATION.