Think about the most popular brand and try to recognize their brand logo, it's quite easy, right? Because a logo is a point that introduces a company, firm, organization, small business & even a startup to their audience. Even if the brand name is not crafted or designed on the logo, I believe people recognize a brand just by a unique logo. Logo design is important as it's the base of every marketing strategy, as if you want to sell the product in the market you need a logo on the product to showcase your brand identity.
This blog highlights the importance and benefits of how logo designing impacts your business.
In general, a logo is a graphic art made up of text, images, color, icon. It's a creative idea of a company that's designed by a professional designer.
A good business logo design always shows and highlights the importance of business and its brand value to the customer.
It gives your company a visual presentation in the most attractive way. In simple terms, a logo is the face of your brand that represents you to numerous audiences.
You can even design your logo in different ways: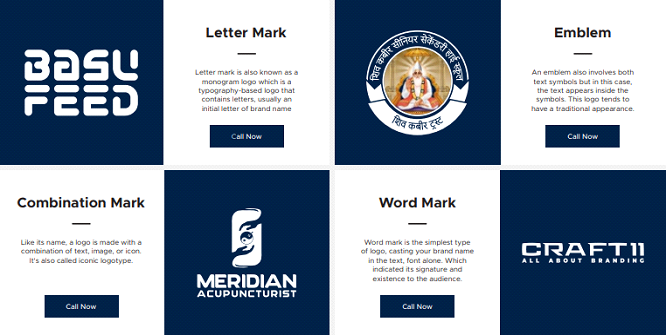 Word Mark-Wordmark is the simplest type of logo, casting your brand name in the text, font alone. Which indicated its signature and existence to the audience. Your brand name is designed with a creative front so that it appears eye-catching & memorable. The best example of the Word Mark logo is Google. The logo is designed using fonts that are simple and clear for the reader or viewer to understand.
Letter Mark-Letter mark is also known as a monogram logo which is a typography-based logo that contains letters, usually an initial letter of the brand name. It's designed mainly by big business sectors like IBM(International Business Machines), HBO(Home Box Office).
Brand Mark –Brand Name is also called a pictorial mark, which contains no text but an icon or image; it's basically an icon-based logo. The businesses who design their logo in brand mark type, use only an icon to describe their business. The best example of brand mark is the logo of Apple, Twitter.
Combination Mark – Like its name, a logo is made with a combination of text, image, or icon. It's also called an iconic logotype. It's a simple logo type that gives detailed information about a company with its appearance. The best example of a combination market is the Starbucks logo.
Emblem – An emblem also involves both text symbols but in this case, the text appears inside the symbols. This logo tends to have a traditional appearance. These types of the logo are designed by the various school or government agencies. For example, the logo of Harley-Davidson.
Why do businesses need a logo?
Without a logo, you won't be able to introduce yourself in the market. The logo has the ability to let your customer choose you over your competitor in the business world. It builds trust and is remembered by the audience which can play a major part in your business success. The logo is important as it helps in promoting and advertising your business to your customers. A striking logo that looks good on a website or social media or any platform can make a huge difference in customer engagement.
As your brand expands, your logo is most recognizable to a large audience. A logo Is designed for various uses it is customized according to a business store or a website or some social media platform. It is always designed in vector format, to ensure that it can be scaled in any required size.
Benefits of logo designing for your business
1. Instills brand loyalty
Whether you have established a business or a small-scale business brand loyalty is always a subject to be discussed. Brand loyalty is measured from the various factors which may include products and services that you offer to your customer or how you represent yourself in the market. However, the essential factor to measure your brand loyalty is the presentation of your brand logo. Scientifically a logo is a graphic art that is formed by blending various topography, font, style, icon, color but in general and practically a logo is a brand face of your business that basically sets you different from others and highlights your importance in the market.
Whenever a user visits your website or social media platform or other traditional marketing tools like
brochures
,
flyers
,
business cards
,
package designing
or
letterhead
the first thing they notice is your brand logo. It's a human tendency that once the customer has built a positive connection with your company then they will surely in future buy more products from your company. So, a logo design helps to build your brand loyalty in the market.
2. Build your brand recognition
When you walk by street you see many shops and grocery stores but you walk into a store from where you need to purchase the item. This is possible with the unique logo design that a business has. A logo will always be recognized, as a customer can't always remember your business name but can identify at a glance by your unique logo design and brand mark.
It's not just business signages where your logo is placed which plays a vital role in being recognized but it also benefits when it is placed on your product packaging eg- people mainly purchase apple products as its logo is recognized and plays a huge role in the market. So with the best logo designing service, you can have an elegant logo for your business that would be recognized and remembered by many.
3. Sets you different in the market
To stand in a competitive world, you need to be different, and to be different you need to appear different. You always need to be one step ahead of your competitors to sustain in the market. Your business can achieve it by designing a unique logo that is attractive and adorable, which attracts customer attention towards your business. Your business logo designed by a professional logo designer can really help you to stand out in a competitive market and earn long-term benefits in the market.
For example – The "H" in Hyundai's automobile logo does stand for the company's name, but it also symbolized a picture of two individuals shaking hands. One individual is a company representative and the other is a satisfied customer.Which makes the company logo different & trusted. So it's pretty clear that your business logo design will always set you different from others and help in branding & marketing.
Whenever you plan to buy anything online or offline you always prefer superior brands to fulfill your needs. For eg- when it comes to buying shoes you prefer a big brand such as Nike with a swoosh logo that represents the brand and holds the ownership of the brand to many customers. Any brand is trusted when it reveals its appropriate identity to its market audience. Your brand should do the same, it should reveal its positive identity to its prestigious customer to get a fruitful impact on the company.
The prints on your business stationery like business cards, letterhead, envelopes have your brand logo embedded on it that reveals your identity and ownership to a huge audience. It communicates with them to draft your first impression about who you are, what you offer, and how your brand benefits them.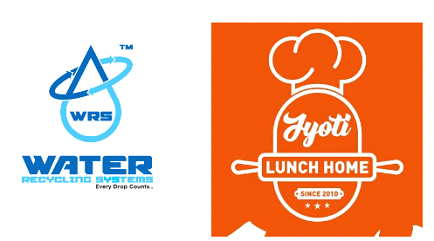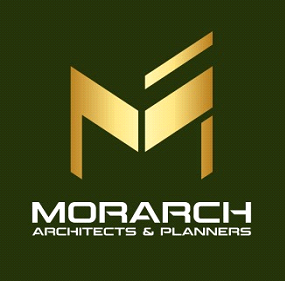 Above are a few logo designs, designed by Exsitement to reveal their identity in the market. Jyoti lunch home specializes in making delicious lunches, even though they have designed their signages with their logo that attracts the customer who is looking for great dining services.
Whereas Morach is an architecture company known for interior design a WRS (Water Recycling System) recycle & purifies wastewater. So It's quite simple that your logo would speak more about you if it's designed properly.
5. Give you social awareness on both online & offline
When it comes to establishing a business, we design all the possible strategies to drive the growth of our business. We develop Custom mobile applications, even go for
website development
, design
business stationery
, signages, and all other services that help in branding and reaching our goal. But one thing that is common in all these things is a business logo. You design your business logo in the mobile app, website, stationery and all other services that you offer. The logo remains the same and speaks more about business. Even your social site is identified by your logo. It keeps customers aware of business by just a small brand mark.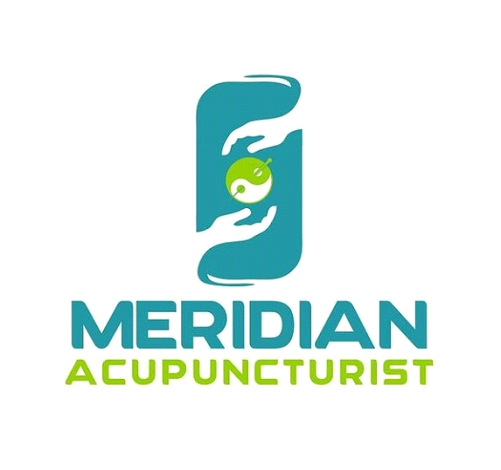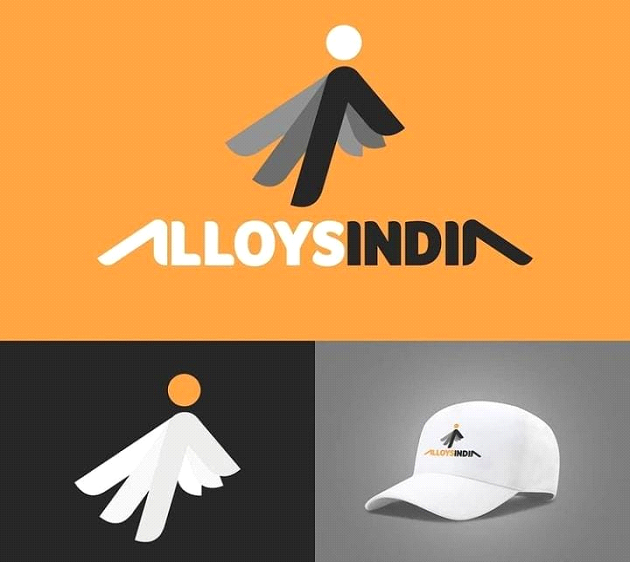 The logo design attached above is designed by Exsitement.
Alloy India has designed its custom promotional product & Well design website with its brand logo that helps to advertise its company to its audience. Meridian acupuncturist is a well-known experienced acupuncturist who has raised and gained social awareness in the market with a well-crafted logo.
So in simple terms, your logo is graphic art, that works as a silent salesperson that advertises your business both online & offline platforms & helps you with brand awareness.
6. Build brand credibility
As your brand grows your logo will become more familiar to your target audience which helps to create trust in the mind of your ideal customer. It mainly observed a company after time redesigns its logo perhaps to update its look, but they really don't change the logo they change their corporate image. With this, they increase the chances to lose their potential customer. As changes in the logo may not be identified by the customer suddenly and may feel unwelcome and move ahead from the brand. So your logo is the face of a brand that builds trust and earns credibility from the customer that should be designed appropriately.
7. Creates emotional touch & connection
When we think about the most famous brand the first thing we think about is how they treat their customer with their product & services. This recognition of the famous brand or your preferred brand is basically done with their logo design. Your logo connects your business to your market audience and it's the most obvious thing that if you the customer prefer your business over others they may buy your product again and again and avail your service for the future. Eg- Women mainly prefer a cosmetic product from their selective brand as they trust the brand & get connected with it for a long time. So your logo must be so appealing & pleasing to attract your audience & turn them into your prospect buyers.
I hope it's much clearer about how logo design impacts your business and helps you in branding. A logo is the identity of the brand that grabs the attraction of your audience and allows them to recognize you at a glance. Your logo is one of your valuable assets, intended to convey a message about the company to your audience. A logo helps to make your great first impression which invites & attracts customers with you for a long term. It helps to create a brand reputation and gives a company a symbol through which people can remember you. It distinguishes you from your competitors and also helps you to build your brand loyalty.
With an Exsitement's logo designing service, you can design your business logo as we strive to serve the best of our experience.
To get more information or to avail other Exsitement services like a Web application, Mobile app development, Website development, Custom sign boards OR Signages.
CONTACT US TODAY! and get your QUOTATION.